Ahead of our upcoming origin trip to Colombia, we take a closer look at Colombian coffee production and why it has become synonymous with top quality coffee.
Why are we going on a Colombian Coffee Origin Trip?
Going to origin is something that Java Republic has always been passionate about. Since our founding in 1999, we have travelled to Haiti, Rwanda, Colombia, Ethiopia, Costa Rica, and Sumatra to name but a few. There are many reasons why we these trips are important to us, including:
> They enable us to build close relationships with the coffee farmers
> They help us to gain a deeper understanding of coffee production in each country
> They allow us to provide more meaningful support to the farmers and communities, by giving us a better understanding of their needs
> They give our team the opportunity to experience first-hand the stages of the coffee production process at origin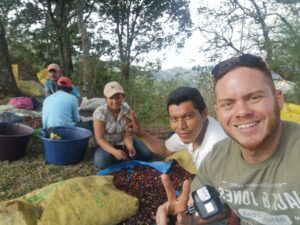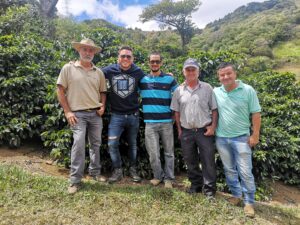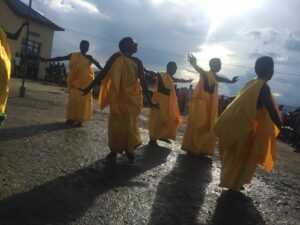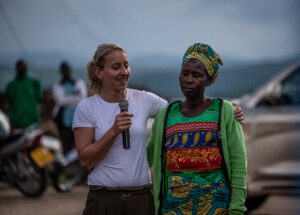 Photos from Costa Rica & Rwanda, origin trips in the last 5 years.
Colombia
Coffee is said to have been first introduced to Colombia in 1723 by the Jesuits. However, it wasn't until the early 19th century that it began to spread significantly. Since then, it has become renowned for producing coffee that is full-bodied, with a bright acidity and rich aftertaste. By the early 20th Century, coffee made up 50% of Colombia's exports.
With a population of over 50 million, and an area that spans a wide range of geographic locations, Colombia's climate is one of the most suited to coffee growing in the world. It is the world's third largest producer of coffee, behind Brazil and Vietnam, and its reputation for quality comes in part from the fact that they only allow the best coffees to be exported.
Roy & Milena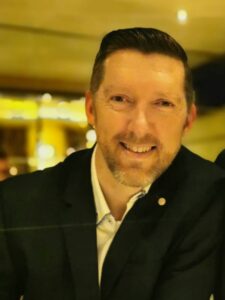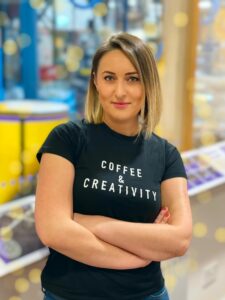 Roy Sanderson and Milena Bardyn are the two Java Republic team members travelling to Colombia. We will be seeing a lot of them on social media during this trip, so we thought it only right to introduce them to you!
Roy Sanderson (Key Accounts Manager)
Roy has worked with Java Republic for over 8 years and has spent over 25 years in the Food & Beverage industry. As Key Accounts Manager, Roy works very closely with all of his customers. His all-round knowledge in terms of quality, barista skills and problem-solving, has made him very much a "coffee consultant".
"We talk about our blends and the origins of our coffees on a daily basis, so I'm really looking forward to meeting the people behind these coffees and learning about their lives and the work they put in every day to produce great coffee." – Roy
Milena Bardyn (Coffee Quality Consultant)
Originally from Poland, Milena has worked in the coffee industry for almost 10 years. From an early age, Milena loved the smell and taste of coffee, and the role of Coffee Quality Consultant sees her doing what she is passionate about every day. What she loves the most about coffee is its ability to build relationships between people.
"A visit to a coffee plantation in a remote corner of the world is a dream come true for everyone who is passionate about coffee. I am thankful and I am very happy that I will get to learn more about the lives of people who work hard every day to provide us with the best beans." – Milena
Our Coffees
To celebrate our trip to Colombia, we will be putting the spotlight on the three coffees in our range that feature Colombian beans:
RuCo – A blend of beans from Rwanda and Colombia. It features notes of red grapefruit and a sticky toffee texture, before finishing with hints of milk chocolate and blackcurrant.
Colombia La Esperanza – A limited edition single origin from the famous Valle del Cauca. A perfect combination of floral and tropical, with a mix of peaches, pineapple, passionfruit, and red gooseberries.
Colombia Excelso – One of our newest coffees, a single origin that is part of our core Hero Range. It begins with green apples, anise, chocolate, walnut, and shortbread biscuits, followed by a clean and sweet aftertaste.
Stay tuned for more updates from Roy and Milena directly from Colombia when they fly out on the 8th May. Keep an eye out on our social media channels for exclusive competitions and promotions in celebration of our origin trip!