The Coffee Scene in New York City 
In a city of 14,000 Yellow Cabs and 1,658 Coffee Houses,  I used only Uber and was surprised to find that it works perfectly, unlike in Dublin!
While in New York I stayed in Gansevoort in the Meatpacking District. The area is new and the hotel where I stayed was vibrant…but shocking! Overall I loved the area but it's not finished yet. My one recommendation to you would be to never stay at that hotel!
Most of the bigger restaurants and larger cafés are being squeezed or gouged out of New York, yet nowhere else on the planet has a city that seems to be running flat out on coffee, at least not in my experience. Café spaces are small with no full kitchens and with astronomical rents at $15,000 a week for just a tiny space. If your independent café doesn't work instantly, quite frankly you're dead. Add in the new minimum wage which was raised from $2 to $13.50 on the 31st of December 2018, you are left with virtually no hope for any of the independent single outlets to survive. The chains and smaller 6-7 store businesses are dominating the market.
As fast as one new food dream goes bust another takes its place, thanks to the "Good Guy Clause" in leases unique to New York. This insertion in the lease "helps landlords avoid a lengthy and costly eviction process in the event that a tenant has ceased to pay rent, and to help tenants limit the amount of security deposit". As you drive your business unintentionally into the ground you're supposed to have the vision and foresight to give your landlord notice of your impending business death, therefore ending your personal liability.
New York Café's
My first call was to Union Square Café to see the "Food Service God" Danny Meyer, who is currently trying to bring the waiters to their knees by incorporating tips in the bill. Tipping in New York has always been controversial mainly due to the perception that if you do happen to get crap food or service you still "TIP" ( To Insure Promptness) or you will be whacked on the spot. Forget the fact that for years these waiters got paid nothing per hour to work in the hospitality industry!!
Did it work? Or will it work? In his restaurant empire I'm not so sure. It just left me feeling flat from not being able to reward the individuals and team who served me.
Reviews of Coffee Bars I Visited
Ninth Street Espresso
http://www.ninthstreetespresso.com/
Location: East 9th Street
Rent: Approximately $160,000 rent ($14,000 per week).
This is a very small store, making a reported $700,000 revenue per year. It has no food operation. Two flat whites cost me $4.25 plus tax at 8%.
Iriving Farm
Location: East 50th Street
Rent: Approximately $140,000 per year.
This is a small café which I would estimate must be doing 1,500+ coffees per day. It also has no hot food operation.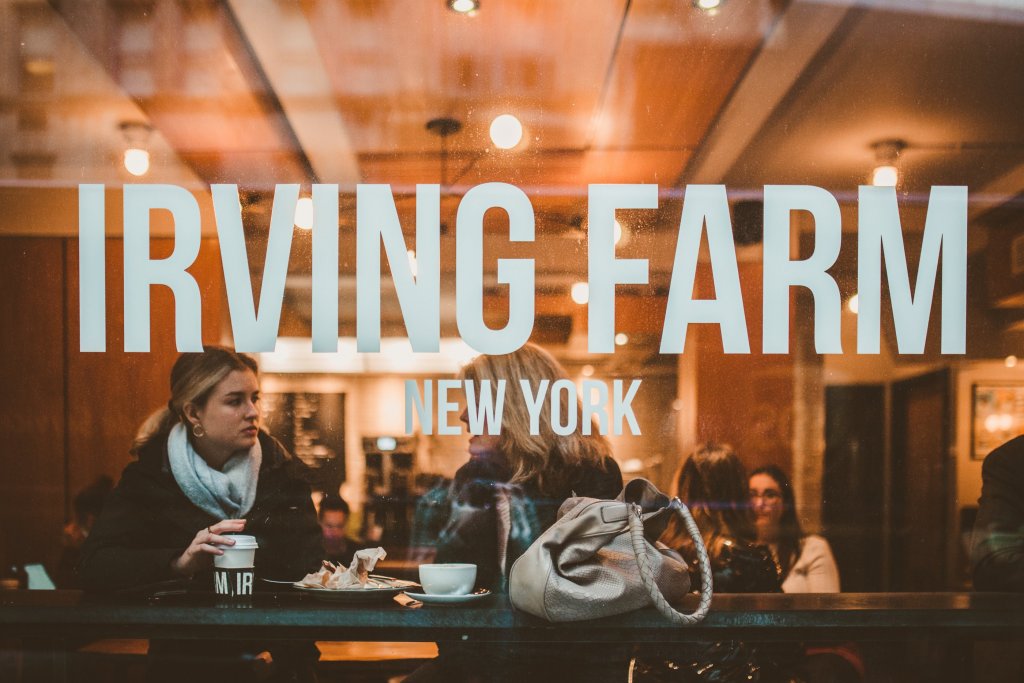 Café Grumpy
Location: Grand Central Station Terminal.
Rent: Reportedly over $200,000 per year.
They do a staggering level of business for such a small space. This café must be clearing well over $1.5 million in profits as I have never witnessed a more maximised space and super coffee.
Urbanspace
https://www.urbanspacenyc.com/
Location: East 45th Street & Vanderbilt
This is owned by the former owners of Chelsea Farmer's Market. They have created a very casual public fast food market at Vanderbilt. Worth a visit in my opinion.
Blue Bottle
I visited two Blue Bottle Café's and was disappointed to see cheap fit-outs which were not at all impressive.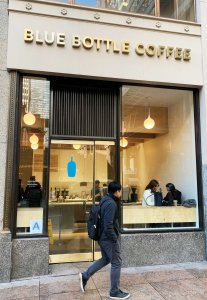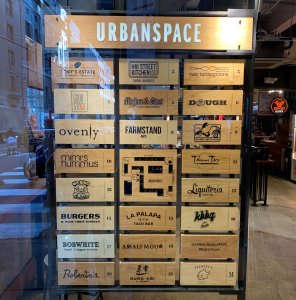 Taylor Street Baristas
This had a super design and atmosphere and it was the only single store operation I visited compared to all the other chains.
Gregory's Coffee
http://www.gregoryscoffee.com/
Rent: Approximately $200,000 per year ($16,000 per week).
This coffee shop had a great fit out and placed the focus very much on filtered coffee.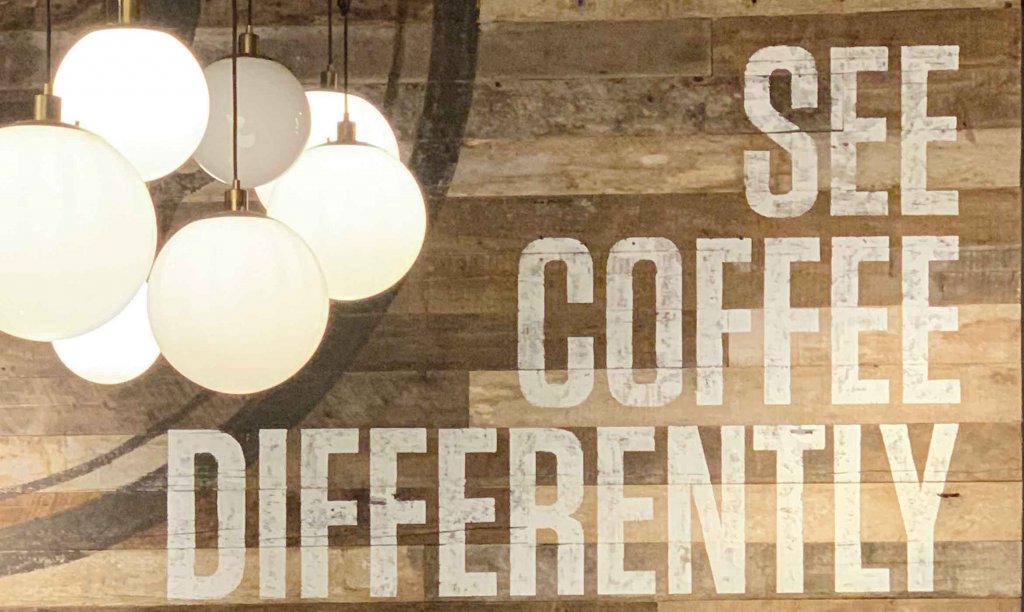 Toby's Estate Coffee
Here I had the best customer experience and coffee.
Kobrick Coffee
I visited Kobrick in the Meat Packing District while I was "hanging" from watching Ireland beat the All Blacks the night before at The Craic pub in Brooklyn. Kobricks was the worst service of all time!