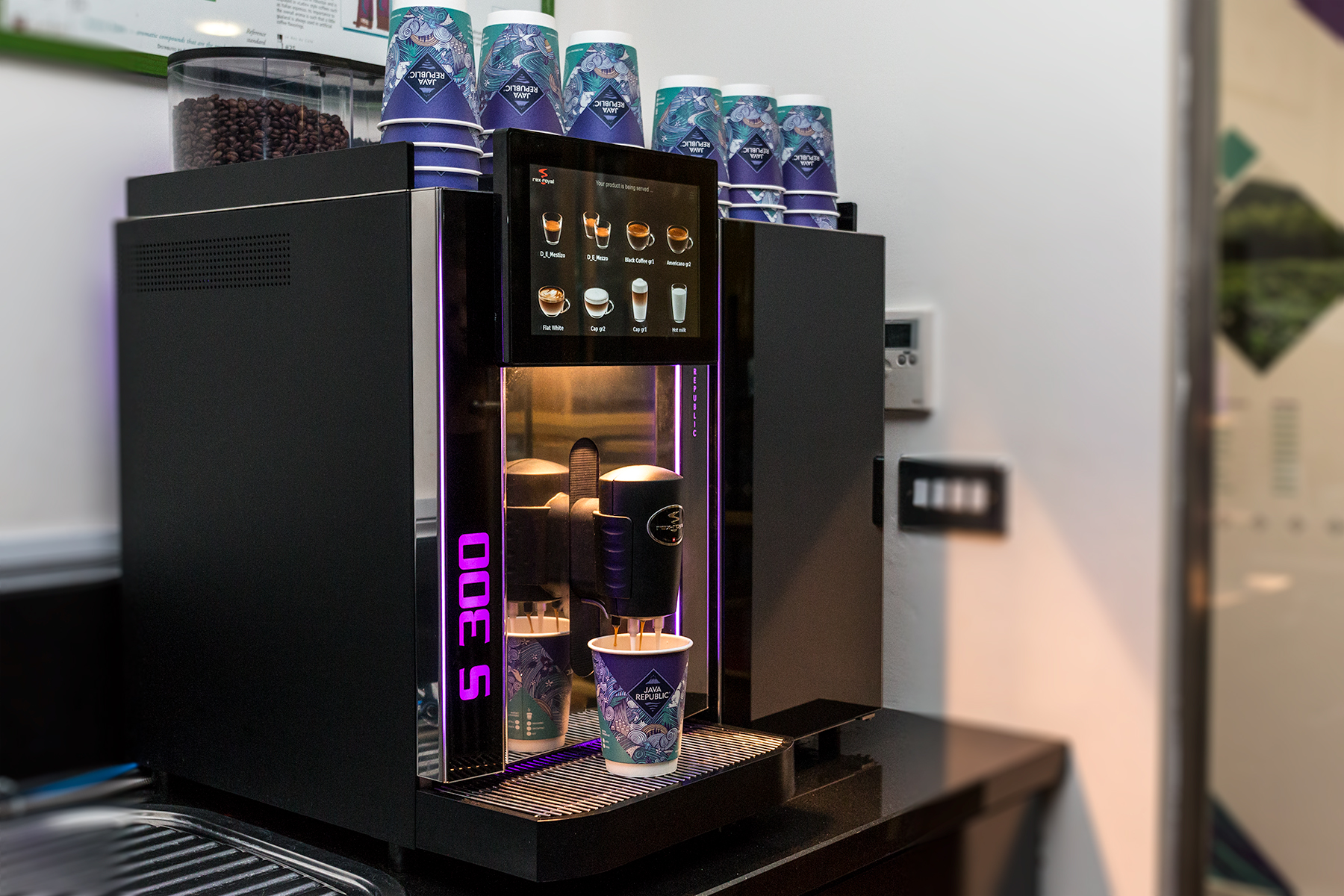 To create the perfect coffee solution for a large office that would cater to a diverse range of people.
"We recently partnered with Java Republic in all our offices and now have a total of 4 coffee machines, their premium quality product and service have gone beyond our expectations, offering a variety of choice and most importantly easy to use, and easy to maintain. As a Galway based business, we were very happy with the local service provided and the support team are constantly on hand to deliver a seamless, hassle-free service.
We found the perfect beverage partner and would have no hesitation in recommending them to other businesses".
Get in touch with the coffee people
To see how Java Republic can help your business, let's meet for a coffee and a chat. Send us your details and one of our coffee people will get back to you.