David McKernan recently travelled to Melbourne – here's his notes on how the coffee experience is delivered down under.
I've been served a lot of coffees in my time, but the cafés and restaurants of Melbourne had the best coffee culture I've ever experienced. It's a beautiful city that encourages walking around – perhaps that's the key
to its coffee success?

The quality of coffee – and of food – was simply and consistently outstanding. Presentation was superb, yet still relaxed. They managed to capture a relaxed "hipster" feel, but without making you feel like an outsider if you're not a hipster yourself!

Despite their high summer temperatures, most coffees are still milk based – mainly cappuccinos or flat whites. They also buy more coffees a day than we do over here: At least 4 a day seemed to be the norm. They also spent more on average. The daily spend per customer averaged out at nearly double what we see in our own cafés in Dublin.

In terms of particular venues, my favourites were St Ali, Code Black Coffee, Dead Man Espresso and Padre Coffee. I didn't get to Aunty Peg's in Collingwood – but everyone told me I missed something special there. I was also hugely impressed by the Streat café on Cromwell Street. This is a non-profit social enterprise that aims to give a break to homeless and disadvantaged young people.
There was a sustained emphasis on quality ingredients across the board in every venue I visited. Superb food complimented superb coffee – and they were mutually considered to drive cross-selling.
Even the smallest venues had made significant investments in their brand environment. You could see the money was well spent in the customer facing areas, but also in the kitchens and prep areas. The Melburnians eat out a lot more than us and brunch was a staple offer in every single outlet I visited.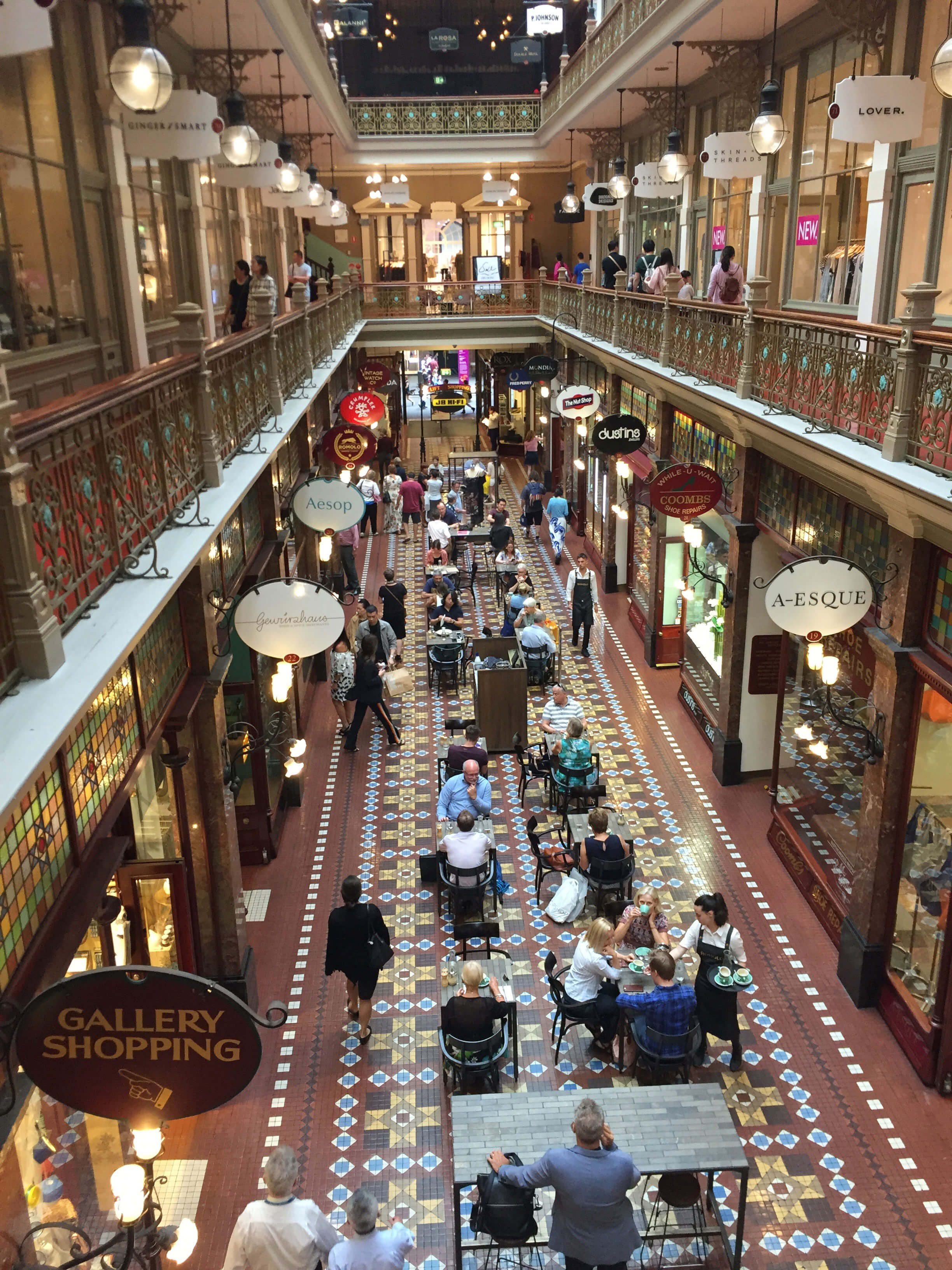 Mind you, all the venues I visited would be served with a closure notice by our food safety authority. In Australia they understand that food is made safe by behaviours and practice, not rigid infrastructural rules. It took me a while to realise that even basic venus were able to serve brilliant food with engaging service. I wonder how the rates of food poisoning compare between Ireland and Australia? My bet is that the inflexible system we use doesn't actually deliver safer standards.

Interestingly, this "people not systems" approach was also apparent in their use of POS systems and marketing tools. They are not the slickest businesses in terms of systemisation. In contrast, they prefer a more independent and characterful approach to highlight the personality of each venue.

When I researched this, I discovered that 95% of the over fourteen thousand cafés in Melbourne are independently owned. The city and suburbs are dominated by boutique roasters and local brands – with almost no chains or franchises to be seen.
Starbucks tried to create a presence in Melbourne a few years back, but they simply couldn't match the local standards. They had to shut nearly 60 outlets and now you'll only find them in a few isolated sites, or in protected locations like airports and train stations.
The higher customer spends and the owner-managed approach means that staff are more valued. Baristas can be paid up to $30 (nearly €20) per hour, and I met some rock-star Baristas who earned €80k (€52k) a year. Lots of beards and tattoos, but the standard of milk work and coffee was consistently outstanding. This can be partly explained by a government-backed scheme to train and accredit Baristas to a set of recognised standards.

It would be superb if Ireland adopted this idea – a café job could become a long-term career choice. This shift in perception might need a few more cents on every coffee sold, but it would be worth it. We also need to think long and hard about how the Irish coffee sector can do more to support independents. It's one of the reasons why we don't impose our brand on people when they sign up to our coffee service.