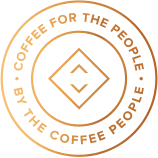 "You can look through a window and you can see us roast"
Senior Roaster Peter Laird and Production Manager Jolanta Turowska
Java Republic Roasters talk about what they love about their job, what motivates them, and what drives them to do what they do. Quality is at the forefront of everything we do. We roast by hand and by eye, there's no need for computers here! We are 100% involved in the whole process.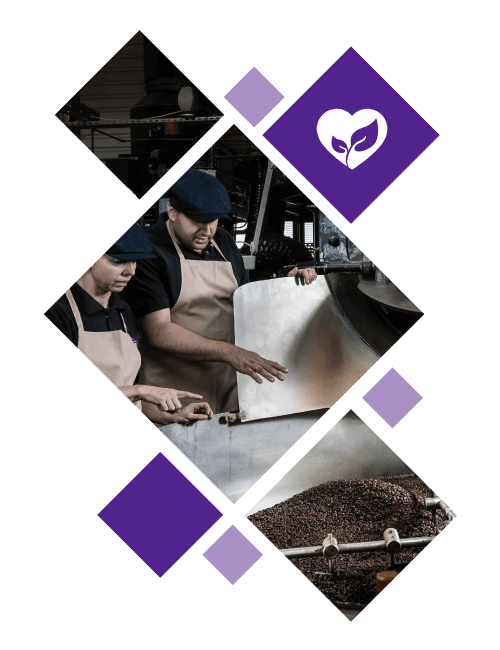 Java Republic is built from the ground up to be open and transparent.
Literally. Our unique roastery has floor-to-ceiling glass walls so every stage of our process is visible. That makes our quality commitment visible to all. 
If coffee is vital to your business, come and visit and let's talk. We can then tailor a coffee and tea solution that's perfect for your colleagues, your customers – and for your bottom line. And if you need to discover what a truly memorable experience feels like, then visit our flagship cafés: At our Roastery in Ballycoolin, or on Molesworth Street in Dublin city.
Quality is at the front and centre of everything we do.
A lot of coffee companies talk about quality control – but none of them follow through the way we do. Our investment in quality is visible in every bean we source, and in every stage of our hand-roasting process. It doesn't stop there. We pursue a better-than-best practice policy right up to the moment when customers enjoy our coffee. We start every morning with a ritual that we observe religiously. First, we brew every single blend we roasted the previous day. Then we cup it and taste it carefully.
We scrutinise every detail meticulously, from the crema that forms on the espresso to the subtle nuances of flavour that distinguish the taste profile of each of our signature blends. If it sounds like a lot of work, it is. But when you are as passionate about coffee as we are, it's a pleasure. And it's also a crucial step to ensure that each and every blend meets our exacting standards. Coffee does not leave our Roastery until we are 100% happy with its quality. And when it does, it is date stamped to guarantee freshness, then distributed immediately to our partners.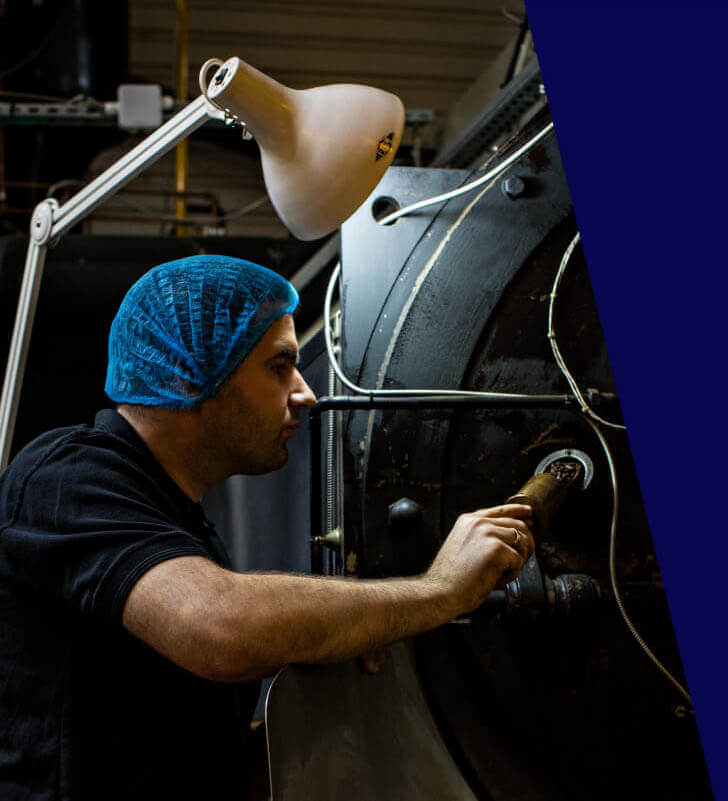 Experience Java
Republic for yourself
If you're in the business of serving coffee and tea, then you need to come to our Roastery.
Not only can we help you find the roast and blend that best suits your customers tastes, we can also show you the potential of a truly engaging coffee and tea experience.
Our Roastery in Ballycoolin features a unique café that is open to the public – where you can see our coffee being roasted through a two-story high glass wall.
Along with a large selection of hot food, soup, sandwiches and salads, we also offer a corporate catering menu with options to suit all needs.
Click here to download our corporate menu.
We also compliment this with our Molesworth Street café in Dublin city centre.
These two venues aren't a statement of intent – we want to help grow your business, not to compete with it.
Our two flagship cafés act as living research labs and product development hubs. They allow us to demonstrate best coffee preparation practices, test product innovations and to gather consumer insights – which we then share with our clients.
The Roastery Café is a key part of our unique Roastery experience. It's located in Java Republic HQ in Ballycoolin. It's a full working cafe where we serve breakfast, lunch, fresh hand-roasted barista blends and 24 organic teas to hundreds of customers every day.
Open Monday to Friday from 7am to 4pm (3pm-4pm is takeaway only). 
For enquiries you can contact The Roastery Café on:
The Molesworth Café is our central Dublin flagship. It's located on one of Dublin's most elegant Georgian streets, close to Dáil Eireann and Saint Stephen's Green. It's a full working cafe, and a hive of activity. A popular spot for breakfast meetings, casual lunches and get-togethers. We serve breakfast, lunch, fresh hand-roasted barista blends and 24 organic teas to hundreds of customers every day.
Open Monday to Friday from 7am to 3pm.
For enquiries you can contact The Roastery Café on: