These are the people who will tailor-make your Java Republic service – and they have been selected as carefully as our coffee.
They are smart, capable and passionate about what they do. They are also industry experts with years of experience, and spotless track records in responsiveness and reliability.
They will take the time to sit down with you to work through every detail of your business before they design a solution for you. They will train you and your people thoroughly and service your machines regularly.
Click on where you are on the map to meet your local Java Republic team.
Distribution
contact details
Fintan Stanley
6 Waterford Business Park
Cork Road
Waterford
t: + 353 51 344 000
Java Republic
510 Mitchelstown Road
Northwest Business Park
Ballycoolin
Dublin D15 PY8H
t: + 353 1 880 9300
The Island Beverage Company
Unit 9
By-Pass Business Park
Bandon
Co Cork
t: + 353 23 882 9986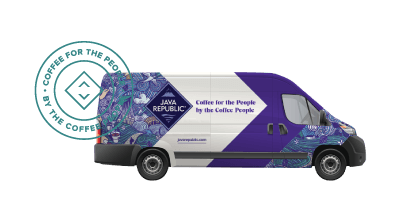 Get in touch with the coffee people
To see how Java Republic can help your business, let's meet for a coffee and a chat. Send us your details and one of our coffee people will get back to you.