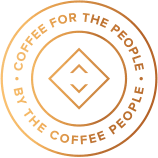 Our team bring unparalleled experience, knowledge and dedication to
every aspect of their roles. We are always willing to go further, to dig deeper
and aim higher. If there's a problem, big or small, we stand together,
shoulder-to-shoulder.
Does this sound like a team you want to be a part of? If so, you are what we are looking for.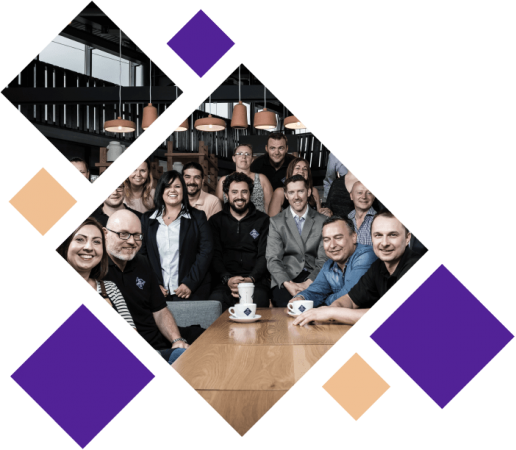 Area Sales Manager (Dublin North/Midlands)
As a key member of the commercial team, the successful candidate will help deliver the sales agenda within the Dublin North/Midlands area, identifying and growing opportunities in existing and new clients, through all products and equipment.
Tasks & Responsibilities:
– To develop the growth of food service sales within existing clients using initiative in educating and up-selling to clients our entire product range;
– Identify opportunities to grow business with new clients;
– Negotiate and agree trading terms within customer and company guidelines;
– Provide accurate and timely reports of progress and developing issues;
– Build the strongest customer relationships in the industry by demonstrating competence, integrity, dependability and an excellent understanding of the customer's business;
– Developing sales performance, maintaining a proactive and efficient plan;
– Conduct regular reviews of business performance with clients;
– Monitor competitor activity. Report to colleagues and take countermeasures as appropriate;
– Monitor territory performance against targets for key marketing objectives, volume, distribution, credit control, promotional activity. Plan and execute action to correct negative variances.
Essential Requirements
The successful candidate will be an ambitious and confident self-starter seeking to develop their career with a progressive company.
– 3 years' work experience in the Food Service Industry, to include knowledge of food service products, equipment and services;
– Enthusiastic and energetic individual who can radiate a passion for building our brand;
– Excellent influencing and interpersonal skills with the ability to relate equally well to senior management as well as own team and colleagues at the company;
– Ability to perform to a high standard in a pressurised environment, demonstrating resilience, flexibility and tenacity;
– Happy to work in the market staying close to our key customers with the ability to foster excellent relationships with key personnel on the ground;
– Computer skills developed to a commercial level in Excel, Word and PowerPoint or similar, with excellent administration and organisational skills;
– Strong understanding of customer and market dynamics and requirements;
– Ability to negotiate and understand sales methodologies and processes within competitive environments;
– Committed to continuous improvement and professional and personal development;
– Proven leadership and ability to drive sales within customer base;
– Understands the financial goals and credit requirements of the business and has the ability to deliver;
– Experience in customer relations and a proven ability to build long-term relationships based on work excellence;
– Exceptional communication social, interpersonal and influencing skills;
– Ability to perform to a high standard in a pressurised environment, demonstrating resilience, flexibility and tenacity;
– Highly motivated with the ability to handle pressure and work at pace and must be brand orientated; be analytical and be able to influence;
– High energy, with an excellent work ethic with a can-do attitude and approach to work;
Working as a member of a busy Warehouse Team. The Warehouse Operative is diligent in their work and provides an excellent service to our customers – both internal and external. 
Tasks & Responsibilities:
– Responsible for picking and packing products, returns, labelling and system updates;
– Assembling orders accurately and in a timely manner;
– Loading and unloading deliveries;
– Accurately recording of all stock movements in line with procedures;
– Ensuring traceability records are always complete and audit ready;
– Ensuring that all relevant paperwork is signed by the relevant people;
– Keeping the warehouse safe, clean, and a tidy environment to work at;
– Ensuring that all work complies with health and safety procedures;
– Monitoring emails and special requests for order releasing;
– Liaising with 3PL partners and arranging goods in/ goods out;
– Any other duties relevant and related to the post.
Functional Competencies:
– Excellent driving skills
– Holder of a Current Clean Category B Driving Licence (required), Counter Balance Licence (required), PPT licence (preferred) and Bendi licence (preferred)
– Methodical approach to work with the ability to work in a quick and efficient manner;
– Prior knowledge of SAP is advantageous;
– Excellent organization skills;
– Good literacy and numeracy skills;
– Attention to detail.
Additional Competencies:
– Prior knowledge and a proven record of working in a warehouse.
– Required experience of at least 2 years in a warehouse operating environment.
– Knowledge of SAP and MS Office Suites, such as Excel and Word are beneficial.
– Ability to work as a part of a team, flexibility is key.
If you are interested in applying for any of these open roles, please send your cv to [email protected] and use the job role title as your email subject line. We look forward to hearing from you!