Office Coffee in Ireland
Freshly Roasted Coffee for Your Office
Certain aromas are entirely enticing, and freshly brewed coffee is one of those scents.  It brings people together, cup by cup, to discuss business, to share stories, to meet and greet, to get to know one another. Coffee is a familiarity in the workplace that everyone can relate to. It breaks barriers and opens opportunity. Can you imagine what a constant flow of freshly brewed coffee could do for your work space? The conversation would literally be limitless.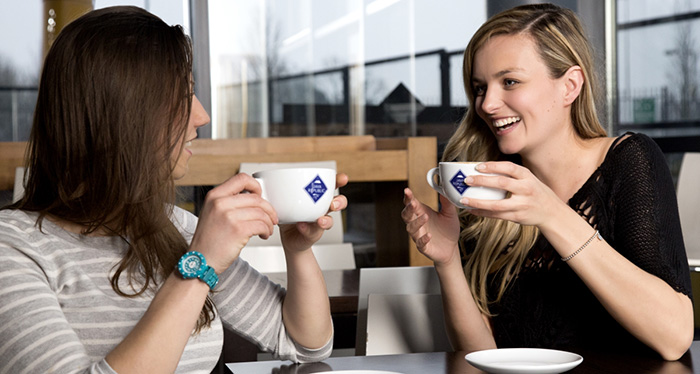 Coffee instantly adds value to every space.
Coffee succeeds in every environment: from an early-morning hotel lobby to a bustling restaurant, or from a crowded event to a busy office. There's something really special about fresh coffee that gives people a sense of comfort, hospitality and encouragement to chat.
Coffee is the second highest traded commodity in the world, (second only to oil), and with over 500 billion cups being enjoyed each year, we know its popularity is continuously growing. We'll get you what you need for your food service – be it office, corporate catering, cafe, restaurant or hotel.
Coffee machine at your office or event will increase presence, productivity and sales.
The Irish palate is becoming sophisticated and discerning when it comes to coffee, and people will go out of their way in search of a quality cup.
Good coffee is all about the whole bean, which seals in the essence during roasting. Keeping that little package intact retains the complex flavours, so that the moment the bean is ground the flavours start to emerge.  The trick is to get bean as close to cup as possible just before drinking. Quality coffee from a professional machine makes people sit up and pay attention, because they can taste the difference.
Brilliant Coffee Machines and Whole Roasted Beans.
Java Republic can provide your office with a state-of-the-art coffee machine, complete with an integrated grinder. With the touch of a button you can create a magnificent brew any barista would be proud of!
You'll achieve the perfect temperature, the perfect bean to water ratio and the perfect extraction of flavour. This means your team will be thrilled, visitors will be warmly welcomed, and clients and customers will be contentedly caffeinated, and even come back for more!
What Office Coffee Solution Would You Like?
We can help you determine what you need in your space, such as how many thirsty coffee drinkers you need to cater to, and provide a choice of the best coffee machines on the market – all perfectly calibrated to your tastes.
We offer a wide range of options from the world's leading equipment manufacturers including:
Carimali
Elektra
Jura
La Marzocco
Rex-Royal
We have an amazing range of beans to suit your taste, all hand roasted in our carbon neutral coffee roastery in Dublin.
We'll tailor the best package for you, working to your budget, tastes and number of people.
We'll make sure you get what you need and have a service team on constant standby to look after your coffee machine.
Take advantage of the warmth, hospitality and business opportunities offered by great coffee, and make some people happy today.
Call us on 01 880 9300 and we'll be happy to help.
Our own VINI ARRUDA is one of the Lead ASTs at this years BGE's Barista Camp, Poznan, Poland. Barista Camp... read more