COFFEE CAN DO MUCH MORE THAN AWAKEN THE SENSES!
Over the last few years, the coffee scene throughout the world has been evolving like never before. The "3rd-Wave Coffee Movement" brings with it a tide of curiosity, enthusiasm and innovation in the industry. Whether it is experimenting with the bean, a renewed focus on bean origin, or an explosion of varieties in flavours and tastes, there is no doubt that coffee is a hot topic right now.
So this led us to the Berlin Coffee Festival 2018. Germany is currently experiencing a hive of coffee activity, and there is no better place from which to discover the new trends and chat to the innovators and experimenters who are driving the industry.
The 2018 festival is about returning to the origin. "To the farm, to the coffee tree and to those who help it grow….we want to get to know the people behind the cup". For those of you that are familiar with the Java Republic ethos, going back to origin means everything to us. So with that in mind, our brand ambassador, graphic designer, photographer and all-round coffee connoisseur, Keith Moran travelled to Berlin to meet everyone in the progressive coffee world.
Who was your favourite exhibitor at the festival and why?
Philosoffee would have to be my favourite exhibitor. I fell in love with the branding straight away. The use of simple lines to make the shape of an owl and bold unique typography is really impactful. Their Koldbrew Tonic was super fresh! After getting off a plane, train and walking for 2 hours with a 15kg backpack, it was just what I needed! The Koldbrew Tonic coffee was smooth with an explosion of flavour at the end. After drinking it I was ready to rock and take on the rest of the event!
What was one of the most important things you learned at the festival?
For me the Kaffeform cup is really innovative and I was very excited to learn more about it. What an amazing cup! It is made from used coffee grounds and vegetable binders. When I arrived at the front entrance, I was offered one of the cups to use for tastings at the whole event if I put down a 5 euro deposit. After the show you could keep the cup or get your deposit back. The concept of the cup is amazing and I hope a lot of cafés and coffee companies in Ireland start using the Kaffeeform cup.
Why, in your opinion, is it important for coffee professionals to attend events such as these?
It's so important to keep up to date with the coffee industry. How coffee brands are evolving, from their look and feel, to how their brand is being visually displayed on stands. After all… "we see before we read". It's also a great opportunity to meet new people and to expand your coffee knowledge. On a personal level, for me it's also a great environment for photography. Being a professional photographer, I love any opportunity to get out there and capture new experiences. I hope you enjoy my photos and hearing about my experience. If you would like to see more of my work, head over to my Instagram page @keithpho2o_design.
Here are some exhibitors that really stood out for me as being top of their game and really leading the way when it comes to quality and innovation:
1. Kaffeeform
Kaffeeform was one of the most innovative exhibitors at the festival. It was born from the desire of product designer Julian Lechner to create something completely new – that and his love for coffee.
Naturally curious, he asked the question – what happens to the coffee grounds after we have enjoyed our cup of americano, espresso or cappuccino? He recognised that there must be a way to re-use this good and natural resource. So he set about experimenting on what needed to happen to conserve and preserve it in order to make something new.
After years of hard work, Kaffeeform has developed a method to process the old coffee into new products. Their first product was a series of coffee cups made from recycled coffee grounds and vegetable binders….and the possibilities on where they can go next are endless.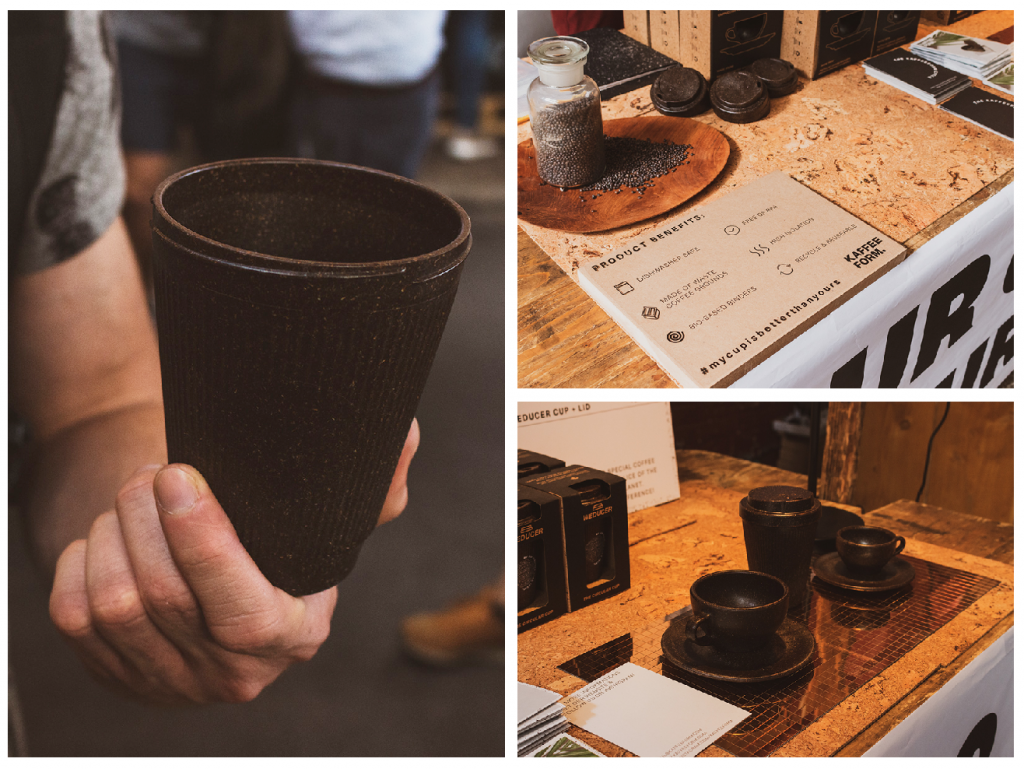 2. Coffee Circle
Coffee Circle is all about sustainability. Their goal is to deliver freshly-roasted coffee to your home, all the while working to create a fair and transparent coffee trade that benefits everyone. Whether it is the farmers, the roasters, or the coffee itself – they always go back to origin. Like Java Republic, Coffee Circle personally travel to origin and meet the local communities. Back in Berlin, they roast their coffee traditionally in their own roasting house and sell it online. With every cup of coffee, their customers are giving back – for each kg of coffee sold, they donate €1 to social projects in coffee farming communities.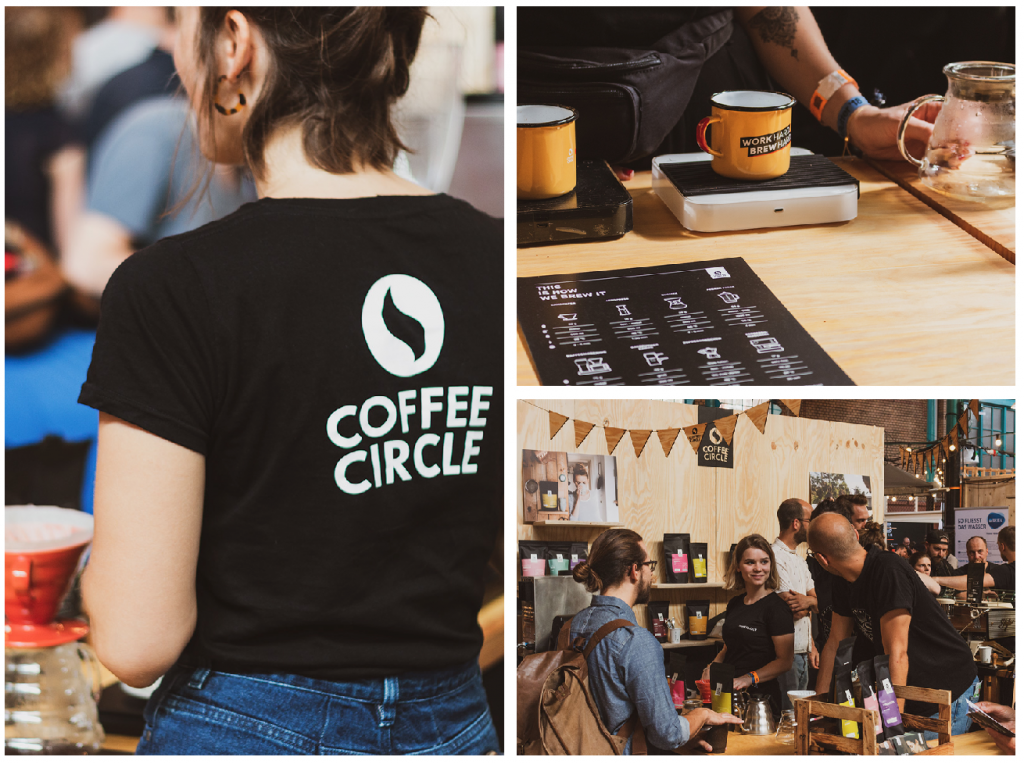 3. 19 Grams
19Grams have been around since 2002 – importing, roasting and brewing speciality coffee. What originally started as a small café in Friedrichshain, they now supply all of Berlin with "bloody good coffee" which is roasted in-house. Recently opened in Hackescher Markt and Alexanderplatz, they have created a hub from which to showcase their heavy involvement in the world of coffee.
They are committed to sourcing and producing quality products, while maintaining the highest standards of responsibility, fairness and transparency. Their bottom line – they love what they do and have fun doing it!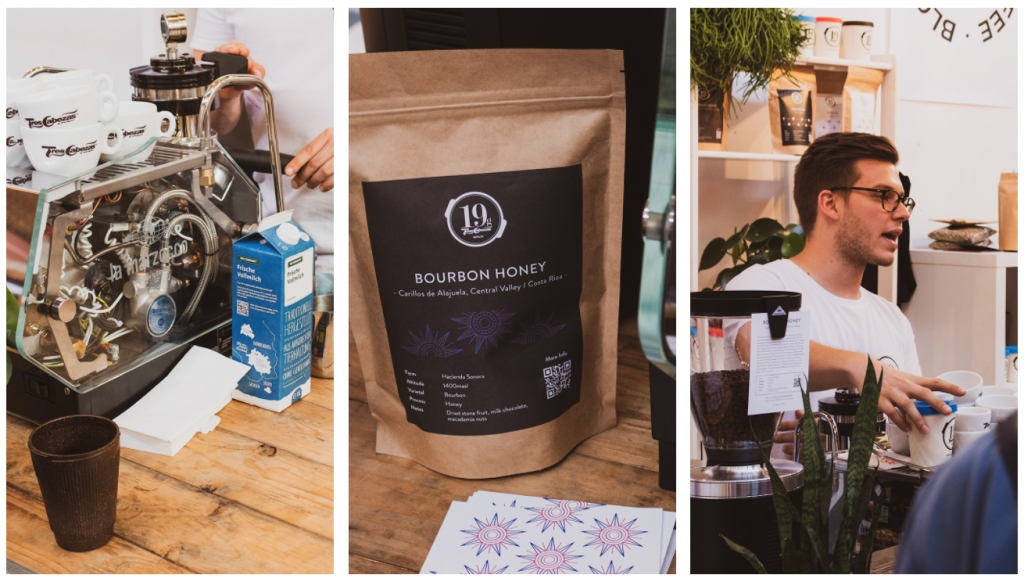 4. Cold Drip at Batavia Coffee
Batavia Coffee have a very simple philosophy. To share their passion for single origin coffees with the world. They make high quality cold drip coffee, and they extract every last bit of flavour from the bean, to ensure that you get every enjoyment from it possible.
They have selected three very distinct types of coffee, to give you an well-rounded overview of the unique flavours that are possible. These are: the balanced El Salvadoran Espana, the herbal Colombian Huila and the fruity Ethiopian Yirgacheffe.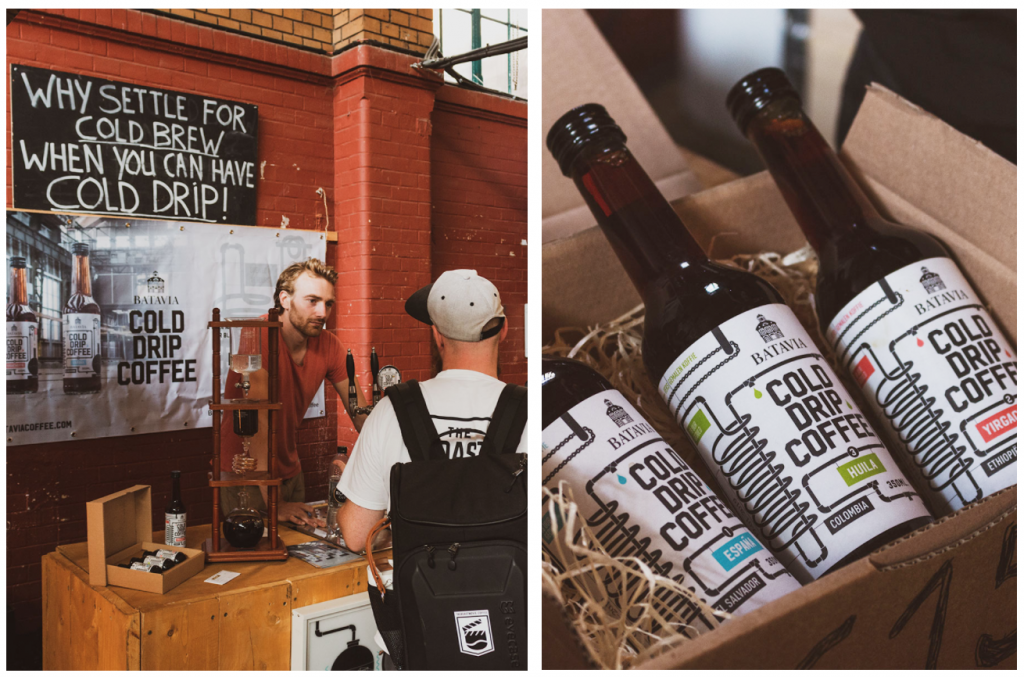 5. Christian Ullrich
Christian Ullrich has worked with coffee every day for more than 10 years. A freelance barista trainer, he supports companies in training and workshops, so that their baristas can grow in confidence, increase sales and make their guests happier. He works with hotels, cafes, restaurants and caterers mainly, but also deals with coffee machine manufacturers and coffee roasters.
At events and fairs such as the Berlin Coffee Festival, he presents new products and acts as an ambassador for coffee. To date, he credits his biggest successes as winning the German Latte Art Championship 2013 in Berlin, as well as the Latte Art World Championships 2014 in Australia.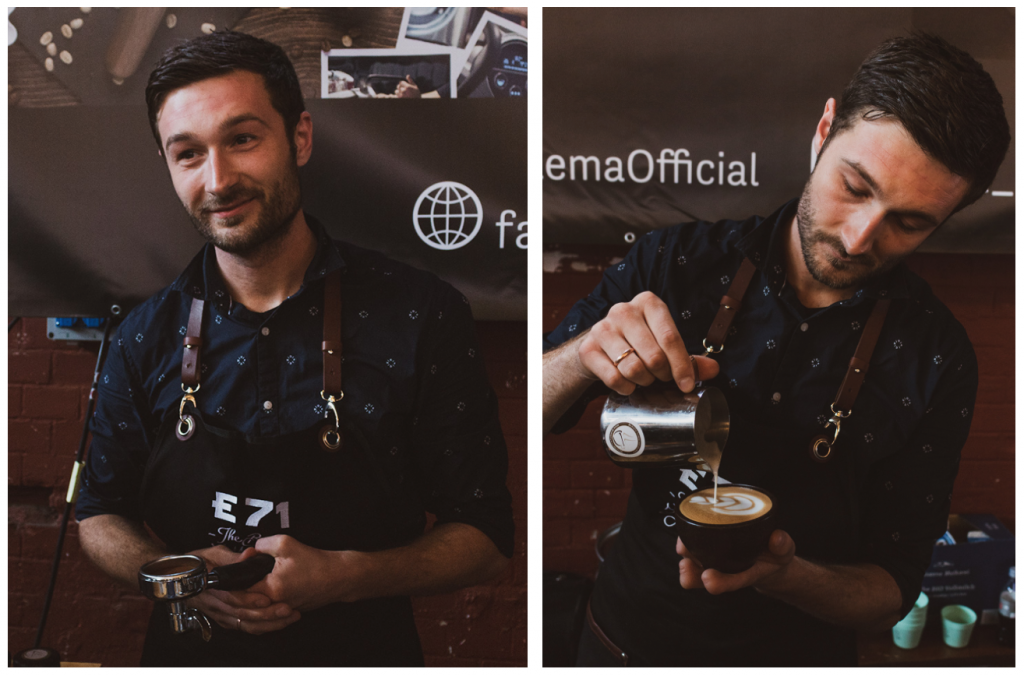 6. Philosoffee
Philoscoffee are cold brew experts! Their Koldbrew range brings coffee in its highest quality right to your home. They only use natural organic ingredients. Their motto is "Love to the Coffee", but with this they also give love to the farmers. They use only the best sustainably grown coffee and support the farmers through fair prices.
Their Koldbrew Tonic is refreshing and revitalising. Drink some and you can experience the euphoria of a night owl. It features a unique tonic water with natural sweetness and a tingling taste, combined with Koldbrew Pure – cold brew with tasting notes of nut and chocolate.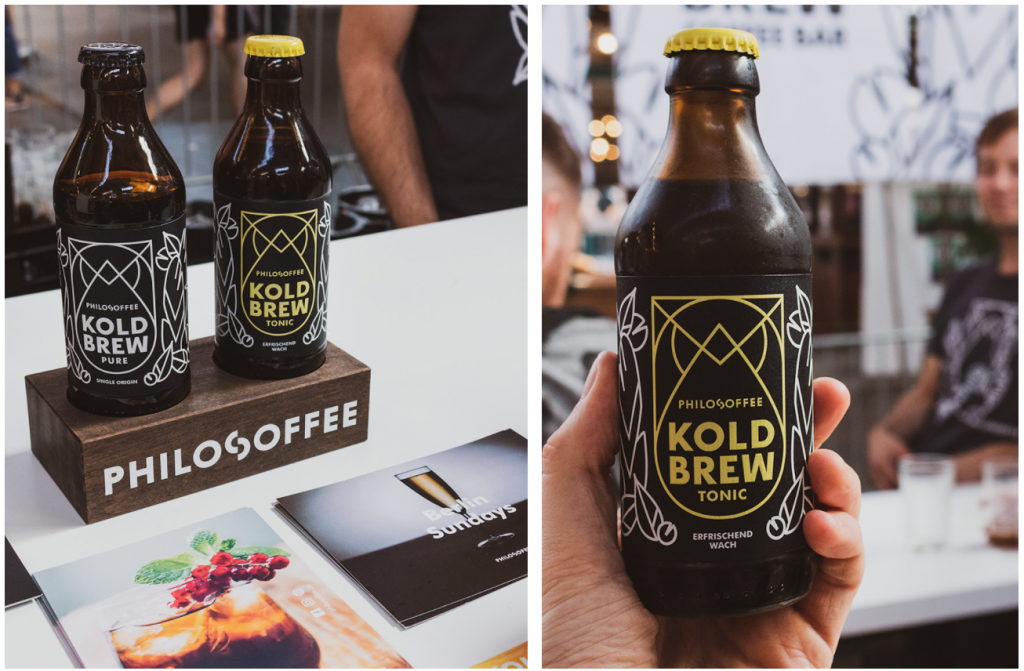 7. Oatly and Wood Grouse
Oatly is a Swedish company who have been making nutritious and sustainable drinks since 1990. Their oat drinks provide a plant-based alternative to traditional milk. At the Berlin Coffee Festival they are showcasing their Barista Edition drink, which is popular worldwide due to its technical performance capabilities and uncompromising taste.
Based in Hanover, Germany, Wood Grouse Coffee Roasters is a micro roastery that works with speciality coffee. They specifically focus on coffee beans sourced from Africa, producing the best quality coffee possible while being transparent about their sourcing. They roast their coffee as dark as is required to highlight what makes a flavour distinctive while keeping it free from roasted notes.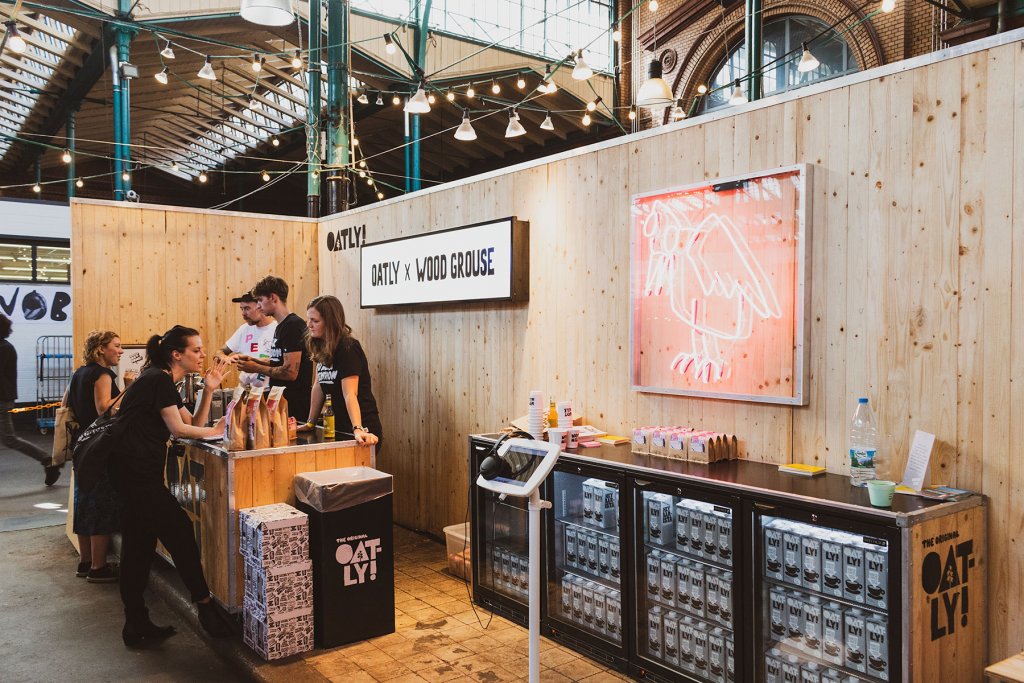 8. Good Life Coffee
"Life's too short for weak coffee". This is the thinking behind Good Life Coffee, a roastery based in Helsinki. They have a simple philosophy – to select high grade coffee beans and combine it with a no-frills take on roasting. The roasting profiles are unique to each bean to ensure the best quality always.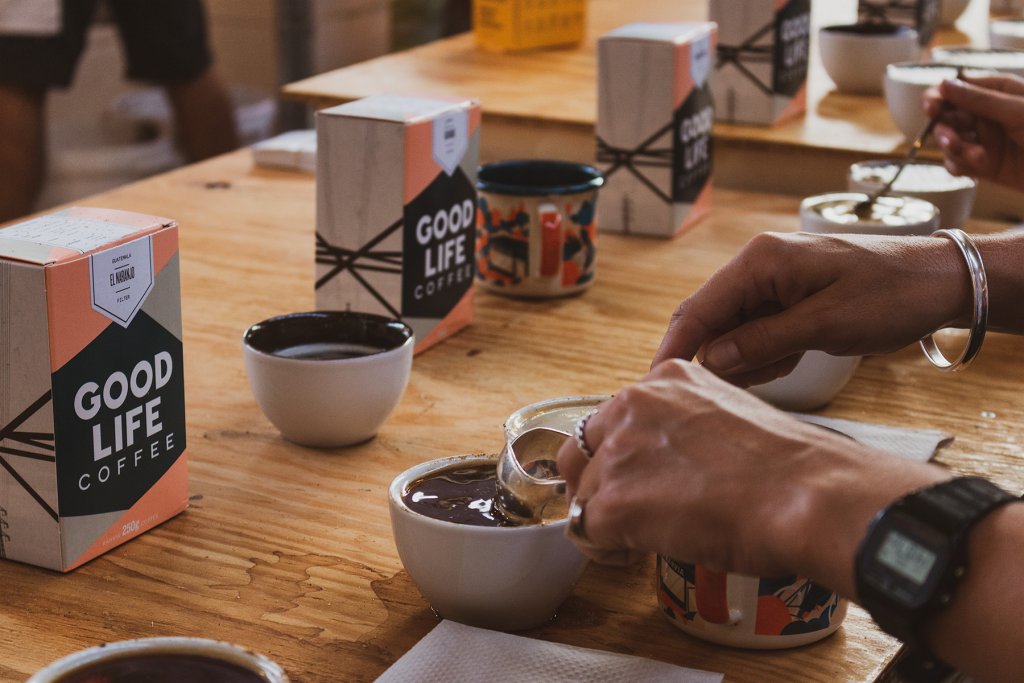 9. Café Imports
Café Imports is an international company, with a presence in the United States, Australia and Europe. An independent company, they import and develop speciality green coffee from around the world and ship it to their customers worldwide. Apart from speciality coffee, they also offer their customers education resources, origin information, traceability and details on coffee travel.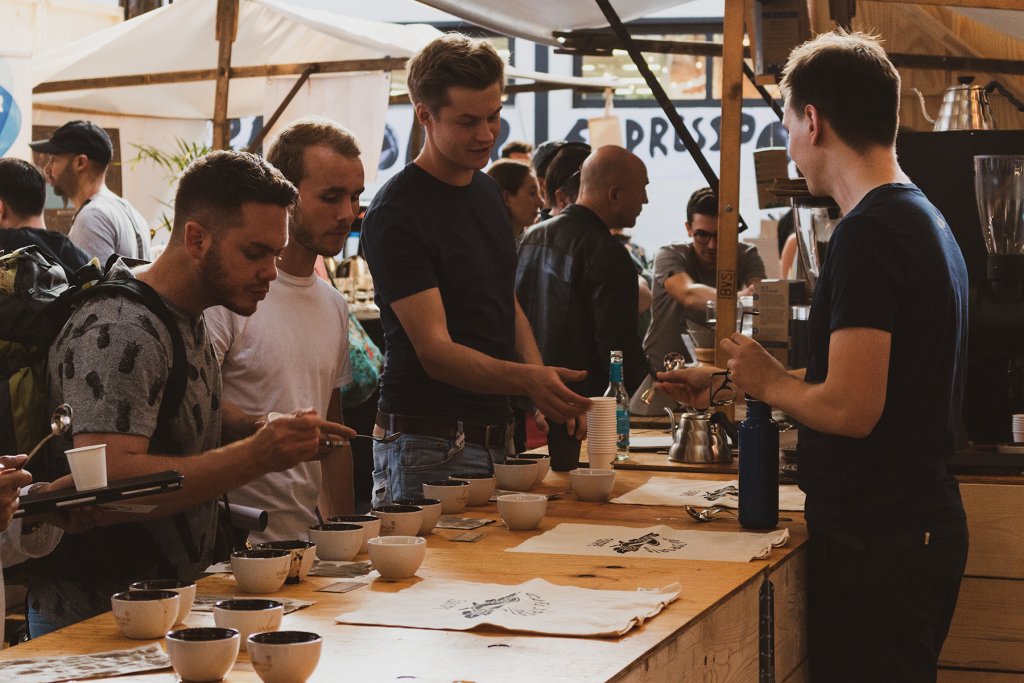 10. Ally Coffee
Ally Coffee roots itself in our farms in Brazil. Growing from the purpose of sharing better Brazilian coffee we now have a global network of producers and partners. We stand by traceable quality, sustainable partnerships, and integrated education. This means transparently communicating the traceable provenance of all our coffee, building long term sourcing practices focused on fair payment and sustainability, and providing a comprehensive hub of education and training for all Ally partners.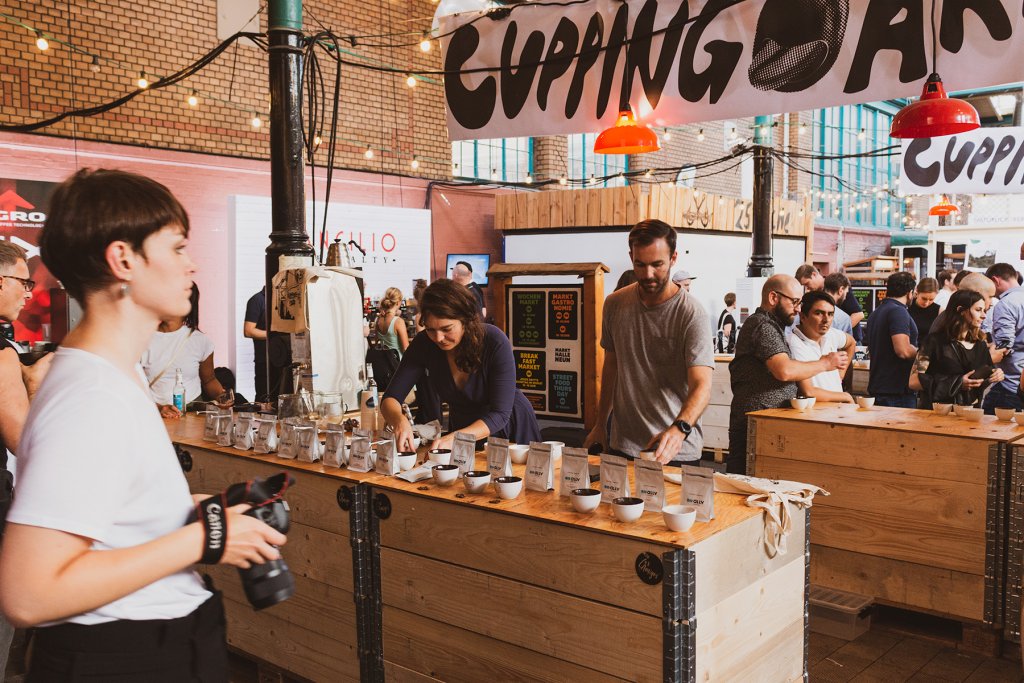 11. Allpress Espresso
"Coffee roasters and espresso specialists", Allpress Espresso started out as a coffee cart in 1989 and since then has come a long way. They believe that coffee should be simple to perfect and simple to enjoy. They match skilled artisans from around the world with innovative technology, letting flavour drive them through all steps of the process. Not only does flavour fuel their passion, but also relationships. Striving to develop meaningful human connections, they simply want to connect people over a good cup of coffee.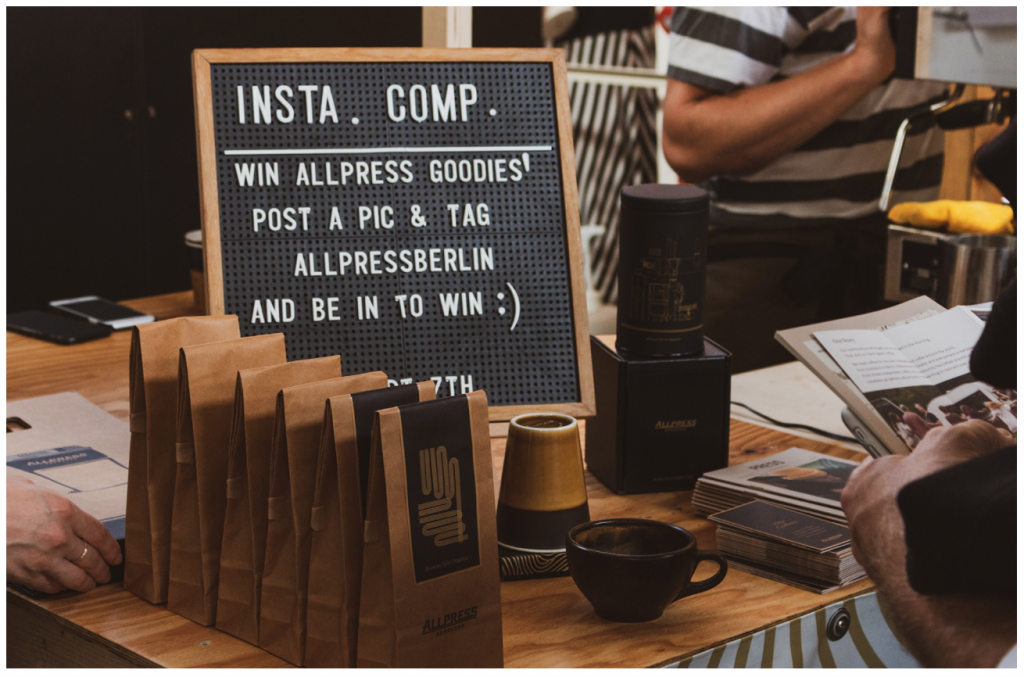 "Going to the Berlin Coffee Festival has been a huge experience for me. I can't wait to attend more coffee festivals around the world in the future. Being able to share my experiences, even just through the photographs I take is amazing. The world of coffee is one that is constantly changing and evolving, and you can see this quite clearly at these events. The levels of innovation and new concepts being developed all the time is phenomenal, and it is great to be at the forefront of that".
Keith Moran – Brand Ambassador, Graphic Designer, Photographer and All-Round Coffee Connoisseur