Latest tweets
Treat yourself to a coffee subscription - http://t.co/yJZxrvSF3y. Delivered monthly to your door. Be a #CoffeeCitizen http://t.co/9w2K1kzG8a
RT @WillGorgeousy: One of the #best #coffee #shop I've been in #ireland #javarepublic #dublin @ Java Republic - The… https://t.co/bRtjStPLo9
@oisinfiddle @AerLingus thanks Oisin!
RT @oisinfiddle: The future of #inflightcoffee. Well done on an excellent product @AerLingus and @JavaRepublic http://t.co/xgbpvvH3xL
Welcome to Java Republic
Java Republic is a, proudly independent, Irish owned Company founded in 1998 by David McKernan. David set up the business to take advantage of a gap in the premium coffee market in Ireland. With his passion for fresh, hand roasted coffee and for setting the industry standard for ethics in coffee Java Republic successfully challenged the coffee industry norms in Ireland. 
We are proud to have recently relaunched our new website where you can buy coffee & tea online.
From our humble beginnings in 1998 David has gone on to establish Java Republic as a staple in the landscape of the Irish coffee industry. In 2008 we built the world's first, purpose built, Carbon Neutral Roastery in Ballycoolin, Dublin 15 and over the years we have extended our portfolio to include both hot chocolate and a range of premium Speciality Teas. The business is focused on supplying out-of-home customers in the food service sector, such as hotels, restaurants, cafes, corporate catering and at home customers through high end independent retailers, across the whole of Ireland. Find out more about the history of the company HERE. 
Latest News
Java Republic Reaches For The Stars With Top Result For Ireland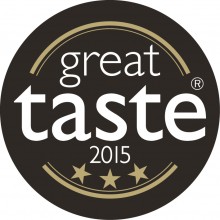 The original Irish hand-roasters, Java Republic, have been awarded the highest accolade in the Great Taste Awards 2015 with three
READ MORE
New Product
Bi Lo Chun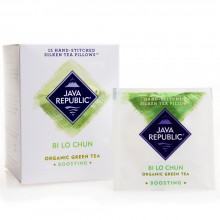 Refreshing – Oolong, a beautifully fragrant and refreshing tea with a hint of orchid with a slightly sweet after-taste.
BUY NOW