Coffee Origin Trip to Costa Rica
Luis Alvarez, one of our Coffee Quality Consultants, recently travelled to Costa Rica in a quest to find amazing coffee and to meet some of the incredible people who are part of the Cooperatives that we work with. In this blog series, he tells us about some of his experiences on the trip.
Costa Rica is a small country in Central America. I had never been there before but hey, at least they have something in common with me: the language and the dancing. Its neighbouring countries are Panama and Nicaragua, the population is nearly 5 million and it is located approximately 8,200km away from Ireland.
We landed in the capital San José on a Sunday evening after flying 10 hours from Madrid. Just in time for some rest before starting our tour the next morning. We were joined by a group of other coffee experts and traders.
We left San José and headed in a southerly direction. Our amazing driver Dany took us to San Isidro de El General (Perez Zeledon), 2.5 hours from the capital. Our first meeting was with the guys from Coope Agri, from whom we buy most of our Costa Rican green coffee. Here we met with Jonathan, the General Manager for the Cooperative, which comprises around 5000 small coffee producers. Coope Agri represents around 60% of the region's coffee production, but like many other coffee cooperatives, they diversify their source of income by also trading sugar cane.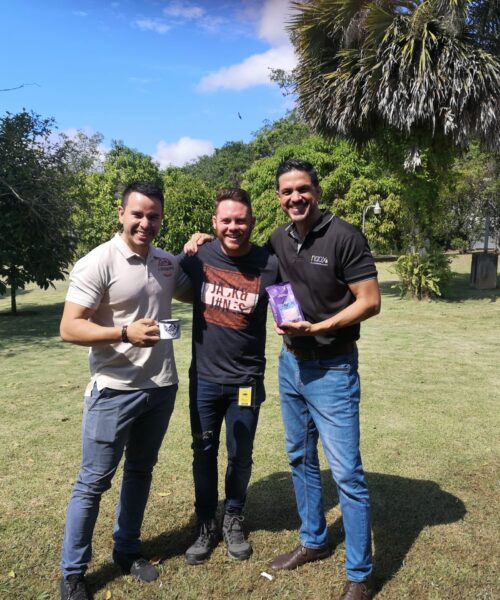 Later that day we went to visit Finca Alaska. This farm is part of the project Don Claudio Specialty Coffee, which specialises in microlots taking extra care of the quality of the cherries. Dona Soledad and Don Oldemar are the heads of the family, they've been running this farm for generations.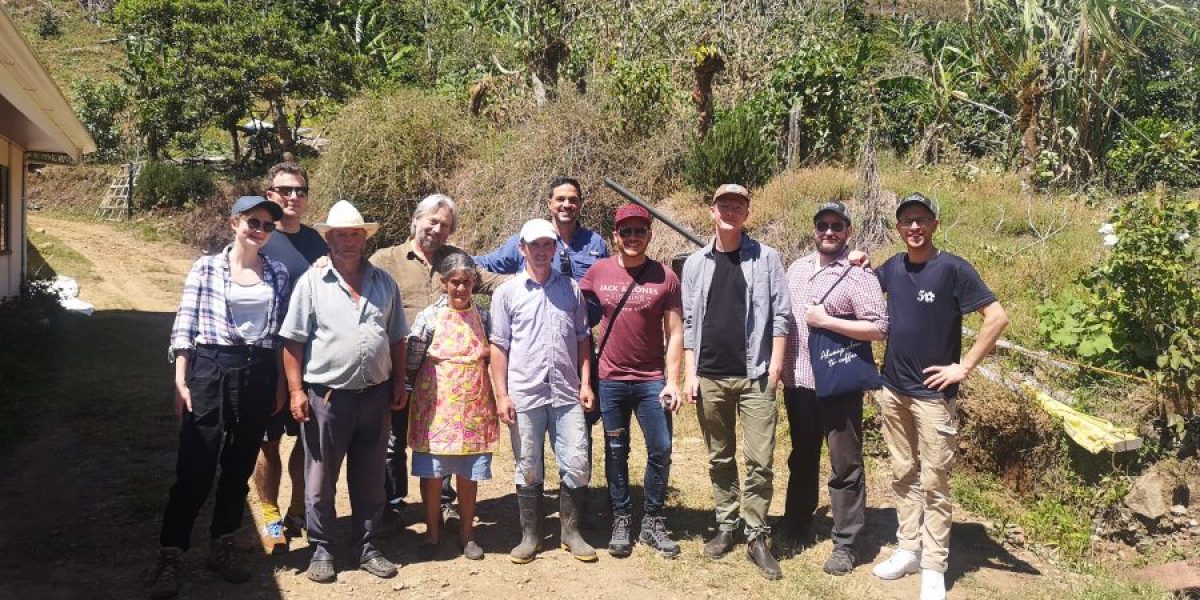 No visit is complete without a cupping session, that's why the next morning we met Ruben, Head of Quality and trainer for Coope Agri. We tasted incredible coffees, but the most exciting part was when we could identify on the table our coffee which is part of our Mestizo Blend. At origin, the flavour profile is undeniably sweet, with hints of dried fruits, molasses and chocolate.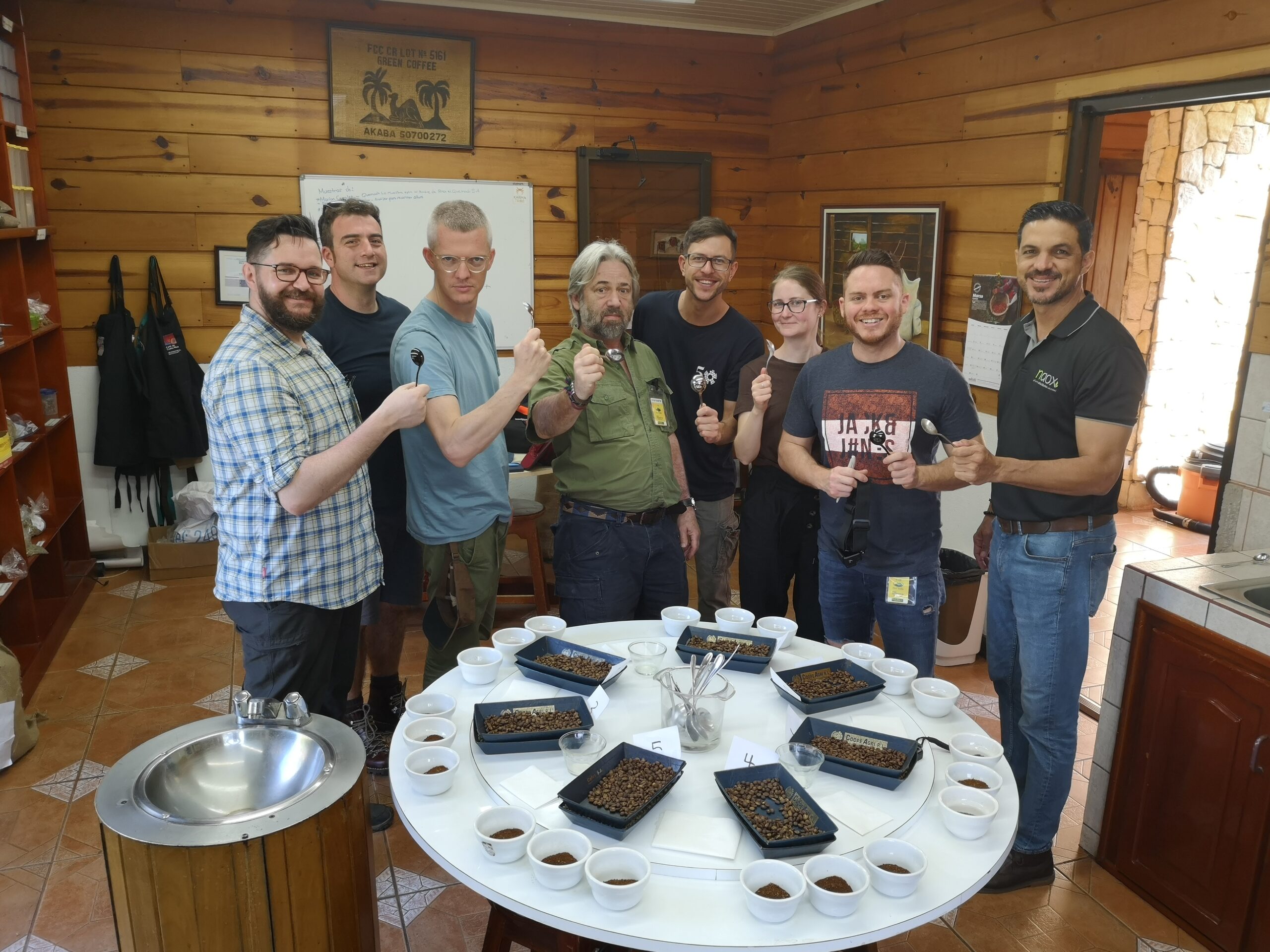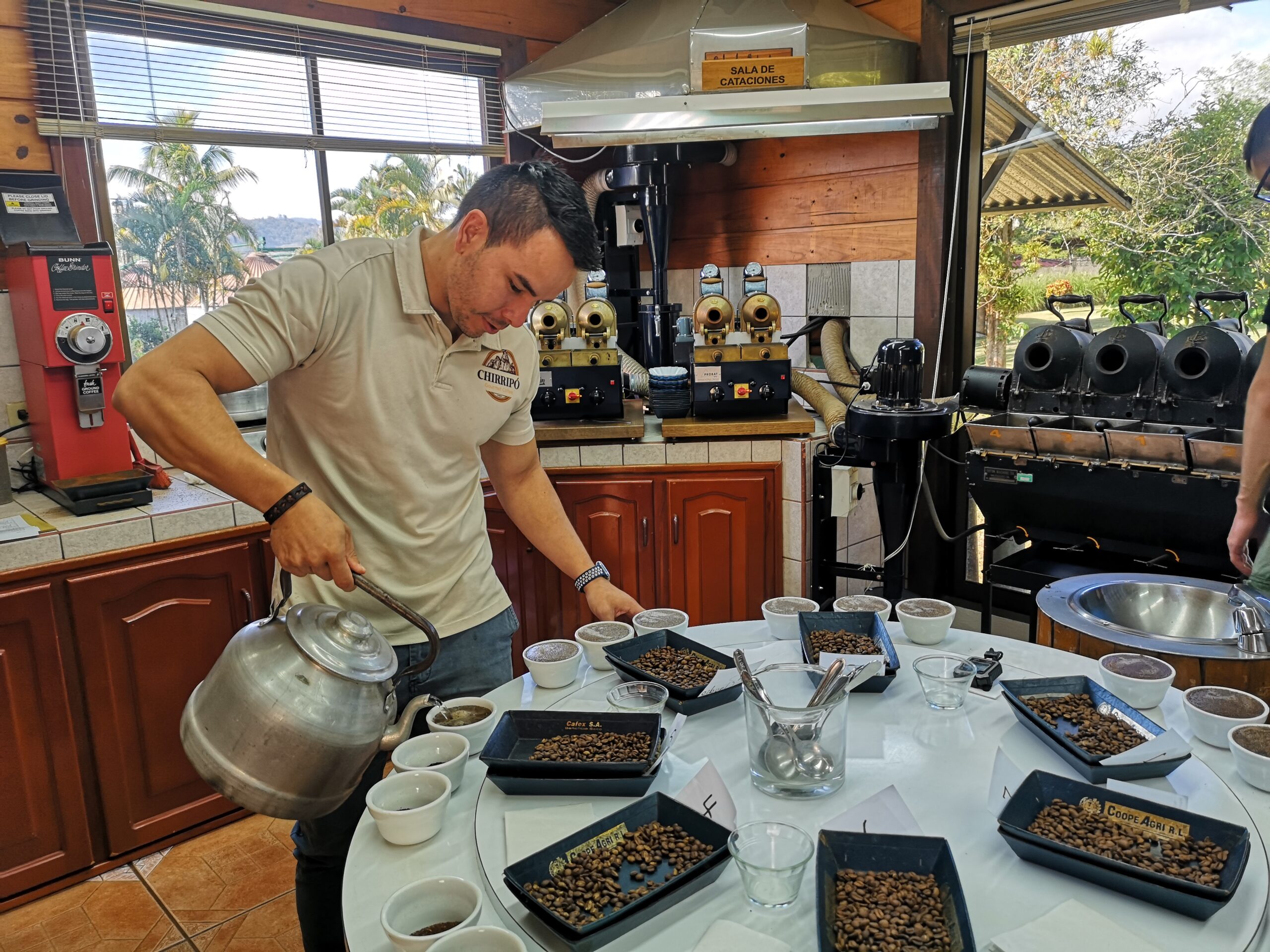 Coope Agri offers subsidised medical care to its members, as well as pension schemes for the elderly, financial support, loans and more. They're incredibly sustainable and environmentally friendly, from waste classification to reusing water for the coffee plantations.
Coope Agri also roasts coffee for the local market, and they have also started a new project called NAOX, which was very interesting to see. NAOX is a concentrated solution from coffee mucilage, which when dissolved in water, transforms itself into an antioxidant filled drink with natural flavours. It's a really innovative way to reuse the mucilage and commercialise it with health benefits.
Read More about our Costa Rica trip here